Beverly Hills Rhinoplasty Superspecialist:
Dr. Robert Kotler
Dr. Robert Kotler is a facial cosmetic surgeon, or superspecialist, who has been in practice for over 30 years and has performed more than 10,000 major procedures. His results and his patients' level of satisfaction are testaments to his skill in facial and cosmetic nose procedures. Dr. Robert Kotler has received top scores from his patients and passed other quality measures to be awarded the Patients' Choice Award. He is ranked among the top physicians in the nation, based on patient reviews.  In fact, of the nation's 720,000 active physicians, just five percent have received this honor.
To learn more about our facial plastic surgery superspecialist, we invite you to browse our website or call our office to schedule an in-person consultation.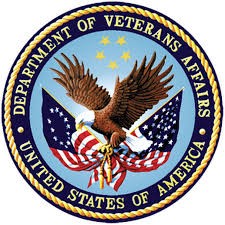 Dr. Kotler's Beverly Hills Superspeciality Surgery Practice
Dr. Robert Kotler's cosmetic surgery practice is highly specialized to a limited range of facial procedures. We offer select treatment types, including: 
Almost all surgery performed by Dr. Kotler is a version of rhinoplasty, whether that's surgical treatment or a permanent non-surgical rhinoplasty with injectables. Dr. Kotler has also perfected an extensive, but non-surgical, approach to chemical deep wrinkle removal that proves more effective than many popular laser skin treatments.
Our surgeon and his entire team find cosmetic surgery highly gratifying. Particularly rewarding is delivering an improved nose to a young patient, whose self-esteem is so important for their future wellness and confidence; the lifetime benefit is immeasurable. Dr. Kotler is committed to delivering one of life's great positives: a better sense of self, with internal satisfaction and contentment.
Background and Training in Cosmetic Facial Surgery
Dr. Kotler initially pursued a career in engineering, but a biology course changed his direction; he was fascinated. During his education, Dr. Kotler received broad training in all aspects of head and neck surgery, including cancer surgery, facial reconstruction, sinus surgery, and microsurgery to reconstruct the hearing mechanism.  Following residency and board certification, Dr. Kotler served in the military and was given the opportunity to find out which varieties of surgery truly suited his passion and skill. He moved to Beverly Hills for further study when out of the service, where his superb education and training prepared him for his private practice.
At the time, he was one of the earliest young surgeons to pursue fellowship training in facial cosmetic surgery, which he added to with an apprenticeship that advanced his skills in non-surgical rhinoplasty, primary rhinoplasty, and non-surgical facial rejuvenation. After seven years, Dr. Kotler decided to restrict his practice to only the five most important facial aesthetic procedures, setting himself apart in the field of facial plastic surgery as a superspecialist with a purposely select range of treatments.
In addition to his career an accomplished plastic surgeon Dr. Robert Kotler is:
A Clinical Instructor, Head and Neck Surgery at UCLA Medical Center
Credited with 52 medical publications and presentations
A contributor to 14 medical textbooks and books on cosmetic and plastic surgery for the public
A Best Selling Author:

Secrets of A Beverly Hills Cosmetic Surgeon
The Expert's Guide to Safe, Successful Surgery
The Essential Cosmetic Surgery Companion: Don't Consult A Cosmetic Surgeon Without This Book!
What Makes Dr. Kotler Different: Unique, Extensive Experience
After his time as a military surgeon and his training with some of the world's foremost rhinoplasty surgeons, Dr. Kotler established himself as super specialized in nasal and facial surgery – a degree of focus in his field of work that few others can match. By purposefully limiting his practice to a small range of facial treatments, Dr. Kotler has been able to achieve a level of skill unparalleled by many face and body plastic surgeons whose treatments range from rhinoplasty to trunk and bodywork. He is committed to his cause and providing patients with dependable, conservative procedures that meet their needs.
As taught by his mentor, a professor at Harvard Medical School, Dr. Kotler truly believes, "the secret of the care of the patient is caring for the patient." For our specialist and our team, it truly is that simple.
We welcome you to call or visit Dr. Kotler today! Our office is located in Beverly Hills, and Dr. Kotler provides virtual consultations through Facetime, Skype, and WhatsApp for patients who are not local to the area. For before and after pictures of our previous patients, visit our gallery.
Dr. Kotler's Experience
Abbreviated Professional Biography
GRADUATE, Northwestern University Medical School
SPECIALTY RESIDENCY, Northwestern University and University of Illinois
SPECIALTY BOARD CERTIFICATIONS, Diplomate, American Board of Otolaryngology/Head and Neck Surgery, Diplomate, American Board of Cosmetic surgery
SUB-SPECIALTY FELLOWSHIP IN FACIAL COSMETIC SURGERY, Morey Parkes, MD
FORMER MAJOR, MEDICAL CORPS, U.S. ARMY, Chief, Head & Neck Surgery, Dewitt Army Hospital, Fort Belvoir, VA
FORMER CONSULTANT AND RESIDENCY PROGRAM INSTRUCTOR, Walter Reed Army Medical Center, Washington, D.C.
FOUNDER, Reltok Nasal Products, LLC
INVENTOR AND PATENT-HOLDER, Reltok Kotler Nasal Airway
INVENTOR, Reltok Clear-Flo Septal Splint
INVENTOR, Reltok Nasal Dressing Pad
AUTHOR, The Essential Cosmetic Surgery Companion, Don't Consult A Cosmetic Surgeon Without This Book! (Ernest Mitchell Publishers)
AUTHOR, Secrets of a Beverly Hills Cosmetic Surgeon, The Expert's Guide to Safe, Successful Surgery (Ernest Mitchell Publishers)
AUTHOR, Chemical Rejuvenation of the Face, Medical textbook regarded worldwide as "The Bible" for MDs performing non-surgical wrinkle removal. Over 3000 copies sold.
AUTHOR, The Consumer's Guidebook to Cosmetic Facial Surgery
AUTHOR, 52 medical publications and presentations 
CONTRIBUTOR, 12 medical and lay books
CLINICAL INSTRUCTOR, Head & Neck Surgery, UCLA
CONSULTANT AND ATTENDING SURGEON, West Los Angeles Veterans Medical Center
FORMER COMMISSIONER AND REGIONAL CONSULTANT, Medical Board of California, Department of Consumer Affairs
FORMER CONSULTANT, City of Los Angeles and County of Los Angeles
Please see Dr. Kotler's complete Professional Biography for more detail.
Real Patient Experiences with Dr. Kotler
Consult with a SuperSpecialist