Beverly hills facial cosmetic surgery superspecialist
Dr. Robert Kotler is a facial cosmetic surgeon, or superspecialist, who has been in practice for over 30 years and has performed more than 10,000 major procedures. His results and his patients' level of satisfaction are testaments to his skill in facial and cosmetic nose procedures. Dr. Robert Kotler has received top scores from his patients and passed other quality measures to be awarded the Patients' Choice Award. He is ranked among the top physicians in the nation, based on patient reviews.  In fact, of the nation's 720,000 active physicians, just five percent have received this honor.
To learn more about our facial plastic surgery superspecialist, we invite you to call our office to schedule an in-person or virtual consultation.
Dr. Kotler's credentials are unmatched and reflect a deeply engaged professional life .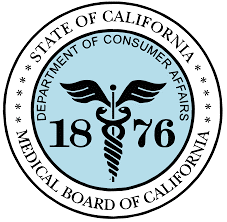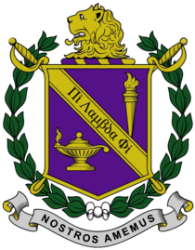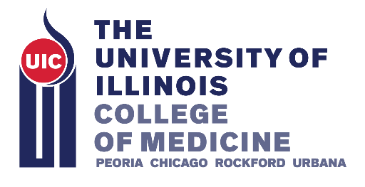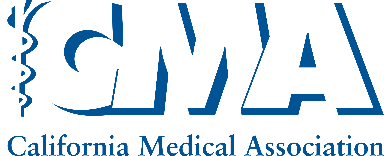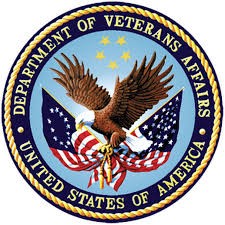 DR. KOTLER'S BEVERLY HILLS SUPERSPECIALTY PRACTICE
Facial cosmetic surgery super-specialist Doctor Robert Kotler, has consistently delivered natural results for over 30 years. Our enormous before and after photo gallery shows why over 240+ patients have posted 5-Star reviews.
Dr. Robert Kotler's cosmetic surgery practice is limited to these procedures.
Nose Job:
Permanent Non-Surgical Rhinoplasty Procedures
Neck Sculpture
Kotler Technique of Deep Wrinkle Removal
Why Superior Training and Long Experience Benefit You
Dr. Kotler intended to study engineering, but a high school biology course shifted his course to the biological sciences. . During his nine-year medical education and training, Dr. Kotler received experience in all aspects of head and neck surgery, including cancer surgery, facial reconstruction, sinus surgery, and microsurgery to restore hearing Following residency and board certification, Dr. Kotler, a reserve Army medical officer for seven years, was called to active duty, promoted to Major and assigned to be Chief, ENT/Head and Neck Department, at the US Army Hospital at Fort Belvoir, VA,, one of the Walter Army Medical Center teaching hospitals.
Following discharge, Dr. Kotler was one of the earliest young surgeons to pursue additional fellowship training. He served under one of the country's most experienced and respected facial cosmetic and rhinoplasty surgeons, Morey Parkes, MD.
He then was a junior associate with Jack P. Startz, MD where he advanced his skills in permanent non-surgical rhinoplasty, permanent non-surgical; revision rhinoplasty, primary rhinoplasty, and non-surgical facial rejuvenation. After seven years practicing facial and head and neck surgery, Dr. Kotler decided to restrict his practice to only the five most important facial cosmetic procedures, setting himself apart from field of facial plastic surgery to be recognized as a superspecialist with a purposely marrow range of treatments. Superspecialists, across the entire range of specialties, are Medicine's longest-trained, most focused and generally most proficient practitioners.
WHAT MAKES DR. KOTLER DIFFERENT FROM OTHER COSMETIC SURGEONS ?
Superior training including fellowship in facial cosmetic surgery
Extraordinary experience – military and civilian Highest degree of specialization
After his time as a major in the U.S. Army Medical Corps and his training with some of the world's foremost rhinoplasty surgeons, Dr. Kotler established himself as a super- specialized nasal and facial cosmetic surgeon – a degree of focus that few others can match. By purposefully limiting his practice to a small range of facial treatments, Dr. Kotler has been able to achieve a skill level and patient satisfaction unparalleled by less-specialized surgeons.
An active teacher, medical writer, author and inventor, Dr. Robert Kotler's academic credentials are very strong. He is
Abbreviated Professional Biography
A Clinical Instructor, Head and Neck Surgery at UCLA Medical Center
Credited with 52 medical publications and presentations
A contributor to 14 medical textbooks and books on cosmetic and plastic surgery for the public
Author of:
Secrets of A Beverly Hills Cosmetic Surgeon, The Expert's Guide to Safe, Successful Surgery (Category Best Seller, Ernest Mitchell Publishers)
The Essential Cosmetic Surgery Companion, Don't Consult A Cosmetic Surgeon Without This Book! (Ernest Mitchell Publishers)
Chemical Rejuvenation of the Skin, Medical textbook regarded worldwide as "The Bible" for MDs performing non-surgical wrinkle removal. Over 3000 copies sold. (Mosby Times Mirror publisher)
An Innovator & Inventor of:
Innovator: Developer of the Kotler Saline Demo, to give you a temporary "test drive" or " sneak preview" of his technique of micro-droplet permanent non-surgical rhinoplasty and permanent non-surgical revision rhinoplasty. You see the result, instantly, in the mirror.
Inventor: The Reltok Clear Flo™ Nasal Airway. This FDA-cleared ,patented medical device provides clear breathing after any nasal or sinus surgery. Sold world-wide. Breathe Clearly After Any Nasal Surgery. The Reltok Clear-Flo™ Nasal Airway Invented and patented by Dr. Kotler.
In addition to many other achievements, including:
UNDERGRADUATE, University of Wisconsin, Madison
GRADUATE, SENIOR CLASS PRESIDENT, Northwestern University Medical School
SPECIALTY RESIDENCY, Northwestern University and University of Illinois
SPECIALTY BOARD CERTIFICATIONS, Diplomate, American Board of Otolaryngology/Head and Neck Surgery, Diplomate, American Board of Cosmetic surgery
SUB-SPECIALTY FELLOWSHIP IN FACIAL COSMETIC SURGERY, Morey Parkes, MD
FORMER CONSULTANT AND RESIDENCY PROGRAM INSTRUCTOR, Chief, Head & Neck Surgery, Dewitt Army Hospital, Fort Belvoir, VA
FORMER CONSULTANT AND RESIDENCY PROGRAM INSTRUCTOR, Walter Reed Army Medical Center, Washington, D.C.
FOUNDER and CEO, Reltok Nasal Products, LLC
INVENTOR, Reltok Clear-Flo Septal Splint
INVENTOR, Reltok Nasal Dressing Pad
AUTHOR, The Consumer's Guidebook to Cosmetic Facial Surgery
CONTRIBUTOR,12 medical and lay books
AUTHOR, Chemical Rejuvenation of the Face, Medical textbook regarded worldwide as "The Bible" for MDs performing non-surgical wrinkle removal. Over 3000 copies sold.
CONSULTANT AND ATTENDING SURGEON, West Los Angeles Veterans Medical Center
FORMER COMMISSIONER AND REGIONAL CONSULTANT, Medical Board of California, Department of Consumer Affairs
FORMER CONSULTANT, City of Los Angeles and County of Los Angeles
Please see Dr. Kotler's complete 
Eight-Page Professional Biography
for more detail.
CONSULT WITH A SUPERSPECIALIST